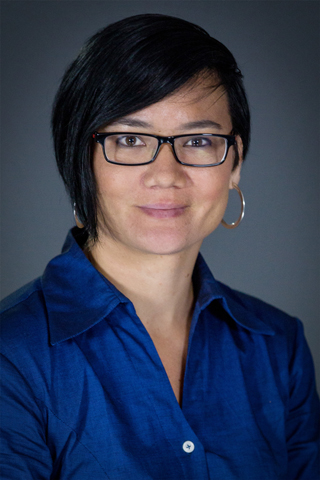 I use my background in motor control neuroscience and engineering to uncover the impact of violence and trauma on neurocognitive and neuromotor functioning, and develop technological solutions for vulnerable populations.
Charmayne Mary Lee Hughes directs the NeuroTech Lab. The Lab has developed mPOWERED – an intervention on intimate partner violence for health care providers. In collaboration with the University of Gondar in Ethiopia, NeuroTech Lab is working in a tele-rehabilitation system, ourReach. Its purpose is to address stroke rehabilitation for rural communities. The Lab is also examining sensorimotor and cognitive functioning changes that occur across the lifespan in the United States.
Hughes, C.M.L., Tommasino, P., Budhota, A., & Campolo, D. (2015). Upper extremity proprioception in healthy aging and stroke populations, and the effects of therapist- and robot-based rehabilitation therapies on proprioceptive function. Frontiers in Human Neuroscience, 9, 15. DOI: 10.3389/fnhum.2015.00120.
Hughes, C.M.L., Baber, C., Bienkiewicz, M., Hazel, A., Worthington, A., & Hermsdörfer, J. (2014). The application of SHERPA (Systematic Human Error Reduction and Prediction Approach) in the development of compensatory cognitive rehabilitation strategies for stroke patients with left and right brain damage. Ergonomics, 15, 1-21. DOI: 10.1080/00140139.2014.957735.
Hughes, C.M.L., Seegelke, C., Spiegel, M.A., Oehmichen, C., Hammes, J., & Schack, T. (2012). Corrections in grasp posture in response to modifications of action goals. PLoS ONE, 7(9): e43015. DOI:10.1371/journal.pone.0043015.